Introduction:
The ServiceDesk Plus iOS App is intended to help you interact with the ServiceDesk Plus application more quickly and efficiently. By using the app you can extend support to your customers anytime, anywhere. You can perform almost every activity of the ServiceDesk Plus application through the iOS App. The tool is much useful for both end-users and support technicians. A support technician will have a bird's eye view of the tickets with complete details in a single pane. The technician can also perform various activities like managing IT and non-IT assets, performing RDP's (Remote Desktop Protocol), handling service ticket approvals, organizing tickets and tasks through appropriate filters, keep track of responses and resolution SLAs and much more.
Here is the list of new features released with the V5.6 iOS App :
1.Login via V3 API is supported from build number 11200 for the following login methods:

a) Local Authentication: This authentication technology provides access control for ServiceDesk Plus by checking to see if a user's credentials match the credentials stored in a database of authorized users.

b) Active Directory Authentication: The integration of Active Directory with the ServiceDesk Plus application, allows users to login application using their domain credentials.

c) LDAP Authentication: This authentication technology involves authenticating a user's credentials by connecting with a directory service that uses the LDAP protocol.

2. Security Assertion Markup Language(SAML) brings an easier alternative to conventional sign-in methods already available for online services. Users will no longer have to provide passwords specific to each service they access. ServiceDesk Plus application supports SAML 2.0, which can be configured from Admin >> Users >> SAML Single Sign-On. SAML is supported from 11200 builds.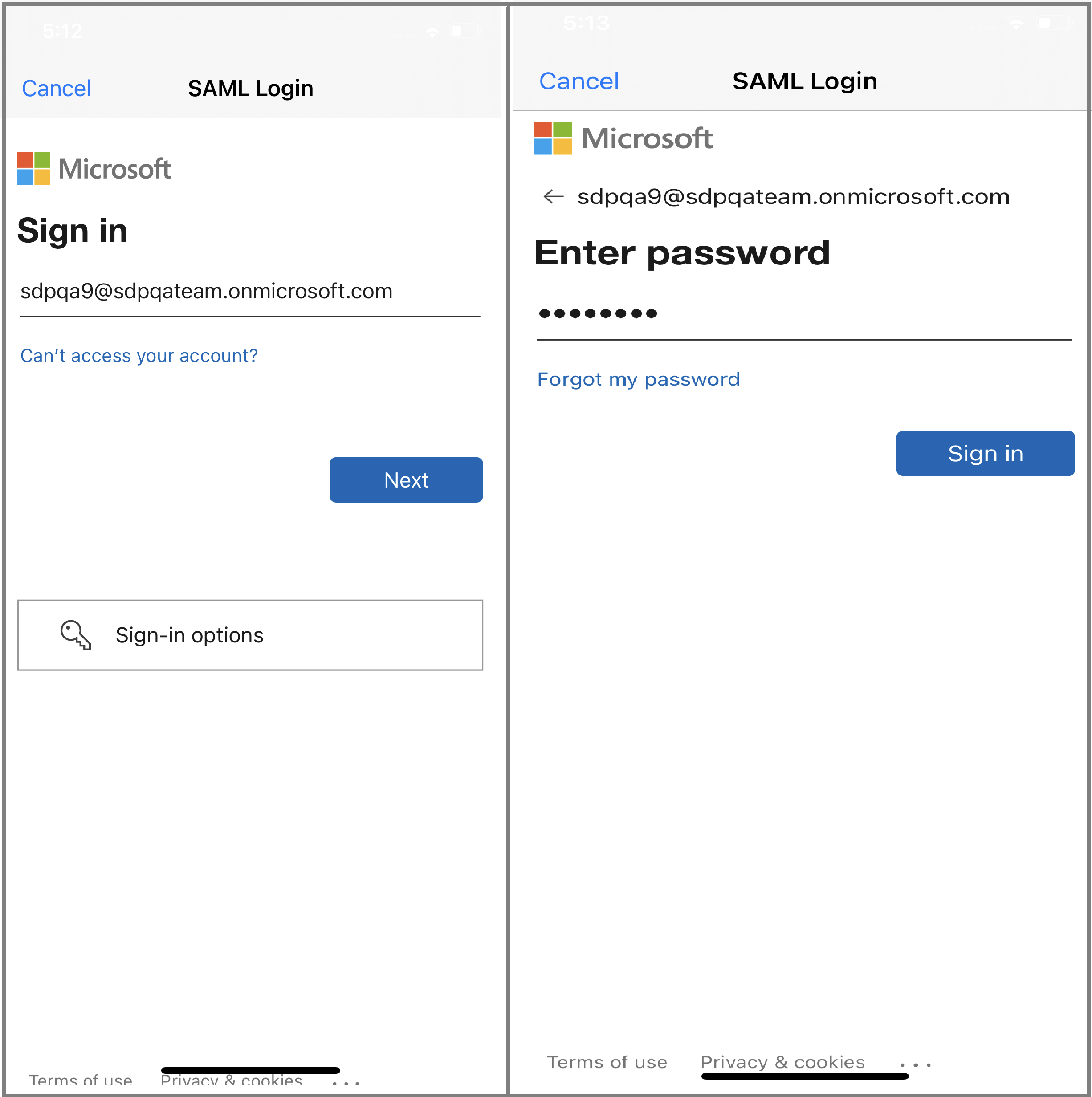 3. The Solutions feature provides a facility to record the solutions for the received requests. The recorded solutions function as a knowledge base for the users. The V3 API is adopted in the 11204 builds, which supports better solution search results in the iOS App.

4. The Asset module provides a facility to manage your IT and non-IT assets by using the iOS App. You can scan your asset's barcode/QR code to either fetch existing asset information or add a new asset to the application. The latest iOS V5.6 supports zoom function while scanning barcode/QR codes.