[What's Cooking] Upcoming new features and enhancements - April 2021
We are glad to inform you all that the following features will be released in one of the upcoming service packs.
Change Workflow

Create a complete change life cycle, along with its stages, conditions, switches, notifications, approvals, and field updates in a workflow by using a graphical editor. You can create general or emergency workflows and associate them to change templates to establish the workflow process of various change templates.



Configuration to close the tasks when the change gets canceled

You can now configure to close the associated tasks of a change when the change is canceled or closed.



Mandate Approval Comments

You can now mandate comments for request approvals. SDAdmins can enable this option under Admin > Self-Service Portal Settings. For ESM setups, the OrgAdmins can enable this option for a specific instance under Admin > Self-Service Portal Settings.



Key Manager Plus Integration

Automatically log requests based on SSL Certificate alerts raised in Key Manager Plus for expiry or vulnerability.




Remotely renew and deploy SSL Certificates or initiate Vulnerability Scan.




Sync certificates from CMDB with Key Manager Plus



Last successful/unsuccessful login date time

Users can now view their last successful/failed login attempt details as a banner upon logging into the application. The banner will auto-close after 10 seconds.




If multiple login attempts are made into a user account when a user session is already active, a warning message will appear on the banner across all ongoing user sessions. This banner can only be closed manually.




The details regarding a user's last successful/failed login attempts will be present under the Logout section.



Asset UI Revamp

Asset list view, details page, and CMBD list view UI revamped for ease of operation.



Integrate ServiceDesk Plus application with your organization's telephony servers such as Asterisk or Avaya to enable call notification pop-ups within the application.



Here are some screenshots of how the call notifications appear on ServiceDesk Plus.
Known caller: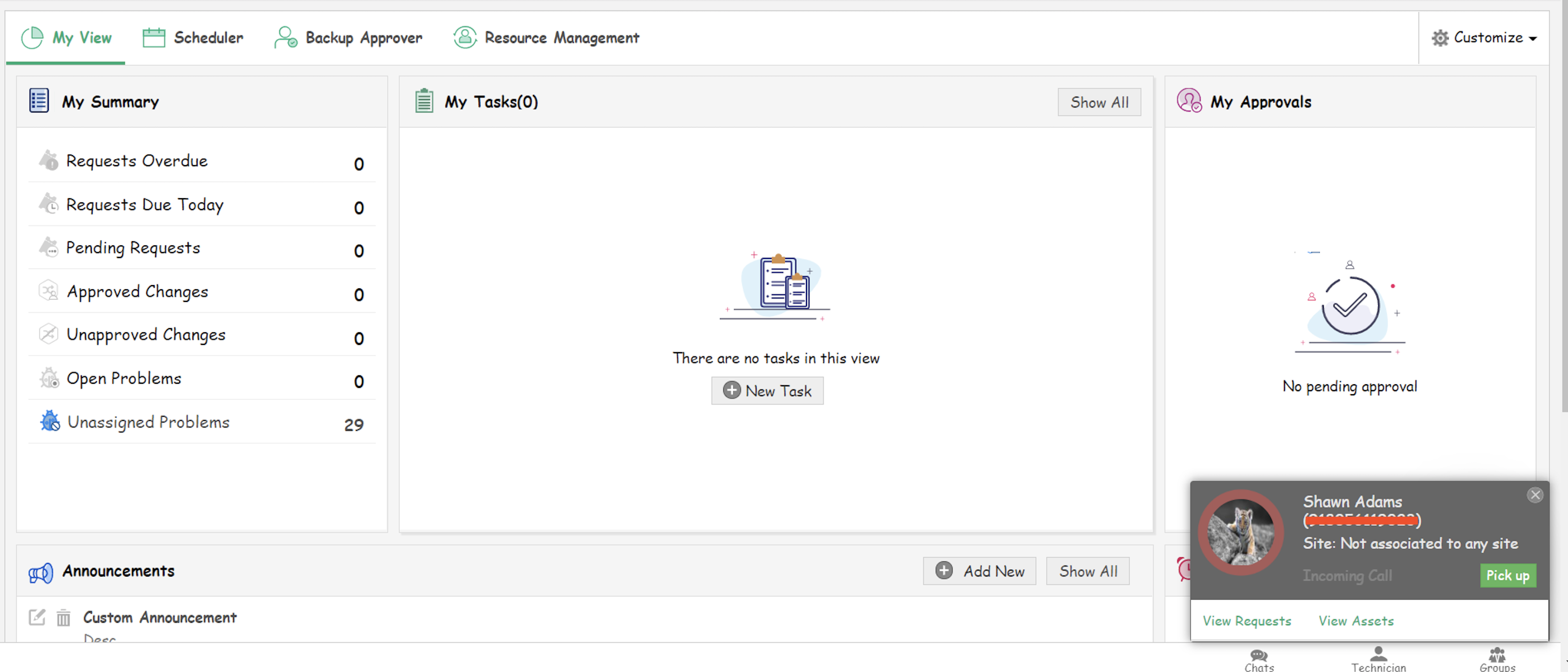 Unknown caller: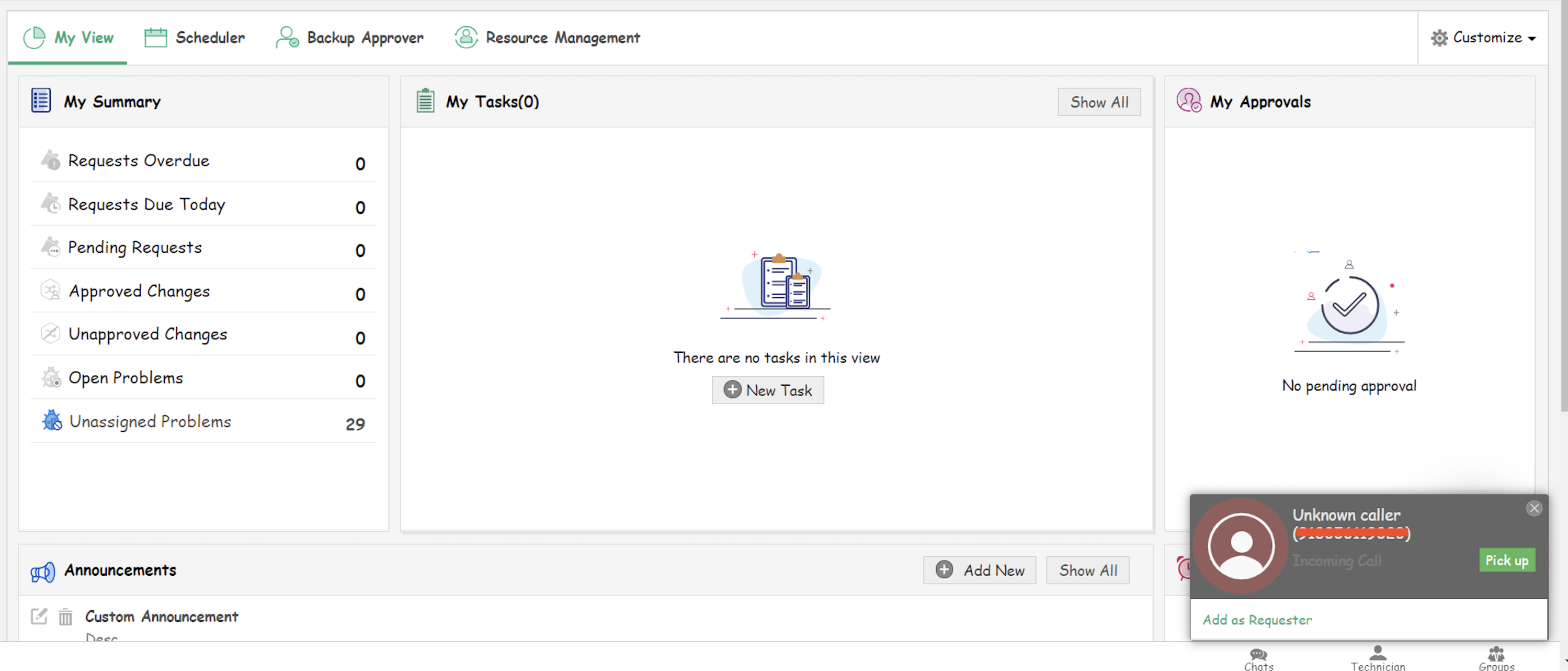 Ongoing call:

Call end:

Request Report Enhancements

A new report type called Request Metrics Report is introduced to provide cumulative data of completed requests based on certain grouped request values.




Users can now generate request reports using all request properties mentioned on the request details page and also using derivative request properties based on SLA violations/on-hold time/unassigned time/request age.




New columns added to request reports.



Chat minor enhancements

Technicians can now leave an ongoing group chat/collaborators chat.




Use the manage option to remove existing collaborators, add technicians apart from collaborators, or edit the title of a collaborator chat.



We request you to try this features on our beta site using the following link and share your valuable feedback.
Related Products