Q: How do I send incident information to external help desk software?

A: EventLog Analyzer allows you to streamline your security incident handling process with its incident management feature. With this feature, you can bridge the gap between security incident detection and response. This allows you to resolve incidents quickly and efficiently.

EventLog Analyzer allows you to manage all detected security incidents by using the built-in ticketing console, or by forwarding incident information to external help desk software:

ServiceDesk Plus

ServiceNow

Jira Service Desk

Zendesk

Kayako

BMC Remedy Service Desk

This flow of information between your incident detection and help desk software helps you eliminate a lot of manual work such as passing on incident information to the required owner, sending multiple emails to track the status, and other time-consuming tasks.

You can easily integrate your help desk software with EventLog Analyzer by going to:

Alerts tab > Alert Configurations (on the left menu) > Incident Management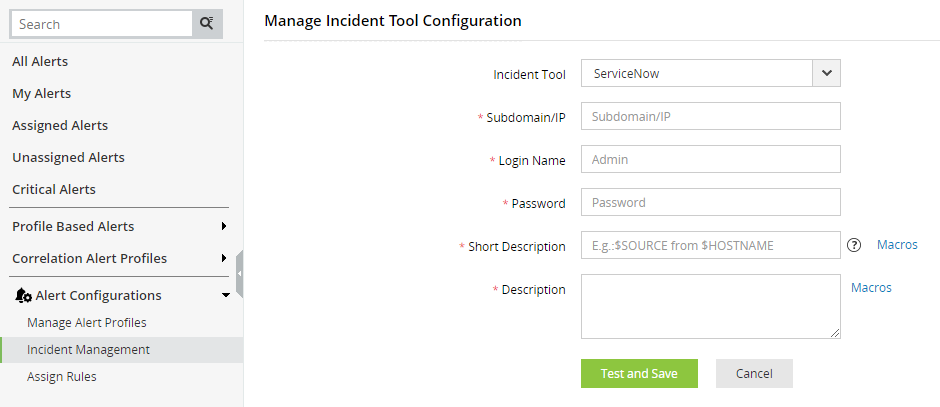 Simply select the required help desk software you'd like to configure from the dropdown box, provide the details of the server on which it is installed, and click on Test and Save to add the software.

Once the server is added, you have the option to pick which incidents get forwarded to the help desk. You can do this by selecting all required alert profiles from the "Alert Profiles configured for...'' dropdown box.

In this way, EventLog Analyzer gives you greater control over your incident management process. Learn more about
incident management here
.