With ADSelfService Plus' Real-time Password Synchronizer, update the password of users' Oracle Database account when their AD password is changed or reset. Thus the solution helps to reduce password related issues by ensuring that users have only one password between different applications.

Steps involved

1. Log in to ADSelfService Plus web-console with admin credentials.

2. Navigate to Configuration tab > Self-Service section > Password Sync/Single Sign On.

3. In the dashboard which displays the list of applications supported by ADSelfService Plus, click the Oracle Database pane. The configuration page of the Oracle Database is displayed.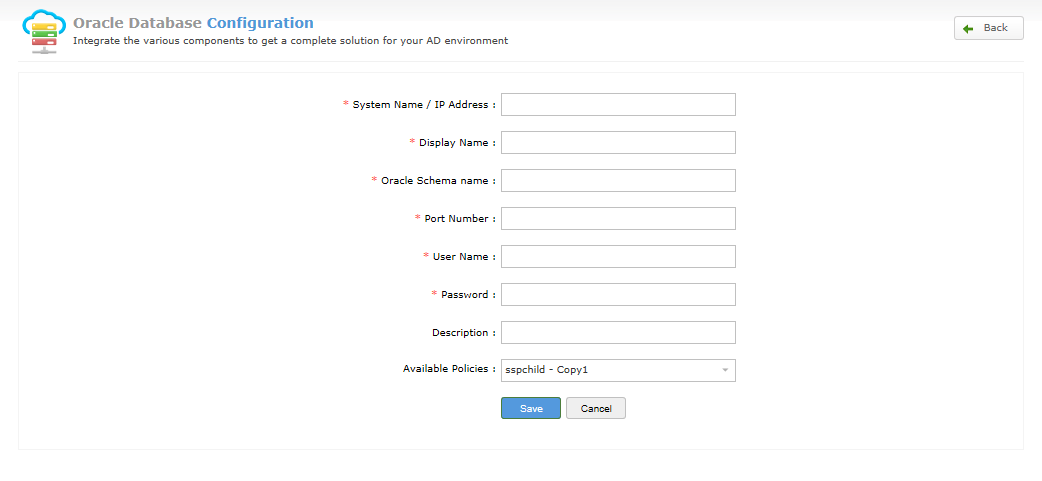 4. Enter the System Name/IP Address of the Oracle Database.

5. Enter an appropriate Display Name.

6. In the Oracle Schema name field, enter the instance name of the Oracle Database.

7. Enter the Port Number.

8. Type the User Name and Password of an Oracle Database account which has sufficient privilege to change password and unlock account.

9. Enter an appropriate Description.

10. From the Available Policies drop-down list, select the policies for which the synchronisation of passwords must occur.

11. Click Save.

Like this tip? Get the most of ADSelfService Plus by checking out more tips and tricks here.