Dear users,
We would like to inform you that we have made some notable changes to the V3 API format for Request Notes.
What's changing
As a part of this change, we are renaming the request_note entity as note. The entity attributes created_by and created_time are being changed to added_by and added_time. In addition to this, we are introducing two new attributes last_updated_by and last_updated_time. The rest of the API remains the same. There are no changes in the URL, endpoints, or resources.
The changes have been incorporated in the latest 11138 version of ServiceDesk Plus and are noted under behavior change SD-82817. For details about this and other changes in the current and previous releases, please refer to the product release notes. Please check the impacted areas mentioned below to understand which of your integrations and automations may be affected by this change.
These changes must be incorporated into your existing systems to avoid disruption of service or normal operations prior to upgrading to version 11138.
Impacted Areas
Any external products, web clients or desktop applications which are integrated to ServiceDesk Plus via the V3 APIs and make use of the request_note entity API would be impacted.
Within ServiceDesk Plus, Request Notes APIs may be used in several places where we have scripting support. You may need to check and update scripts in these places too: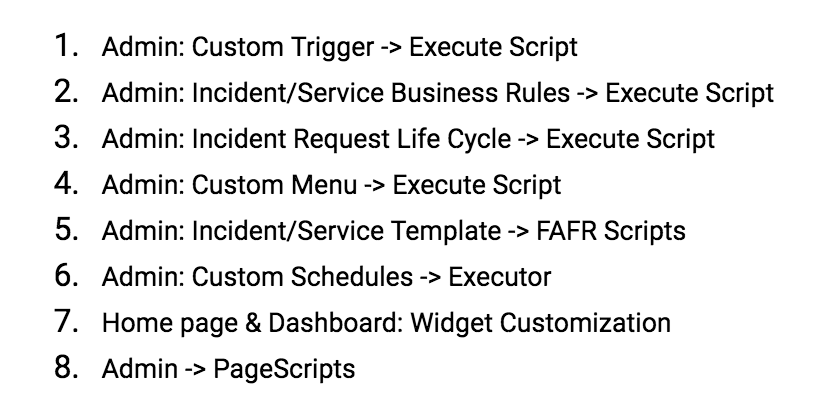 Useful Resources
Request Notes API Change Details
For more details about the entity and attributes please refer to the Change Details document attached to this post.
Sample requests and responses
A set of sample requests and responses using the new Notes V3 API is included with this post. Please refer to the attached Samples document.
Thanks,
Theodore
ServiceDesk Plus