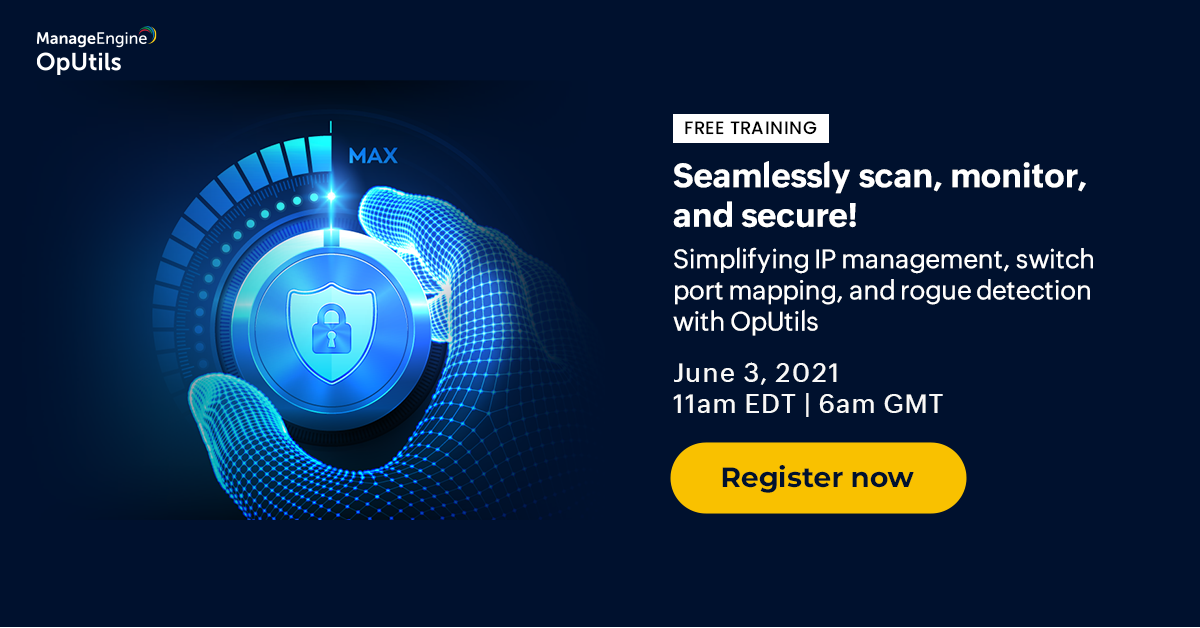 Hello folks!
To help you tackle network resource management challenges, ManageEngine is hosting a free, one-day training session this June on OpUtils. Join us and learn how to effectively scan, monitor, and troubleshoot your network resources, and explore the available reports, automations, and alerting options in OpUtils.

Can't make it to the live training? Register anyway, and we will send you the training resources once it's over.

Here's a quick look at the topics we'll discuss:

IP address management


DHCP server monitoring


Switch port mapping


Rogue device detection


Network monitoring


Troubleshooting tools


Reports and alarms

Date and time

Date: June 3, 2021

For your convenience, we're offering this training in two different time zones: 6am GMT and 11am EDT.

So what are you waiting for? Register today.