Last logged in user column missing from installations list
Hi,




Is it possible to add last logged in user column to software installation list? If I search like all office 2013 installation I can only see User column which is empty. User info is in last logged in user field.

It would be much easier to browse the list to see who is the user of the computer.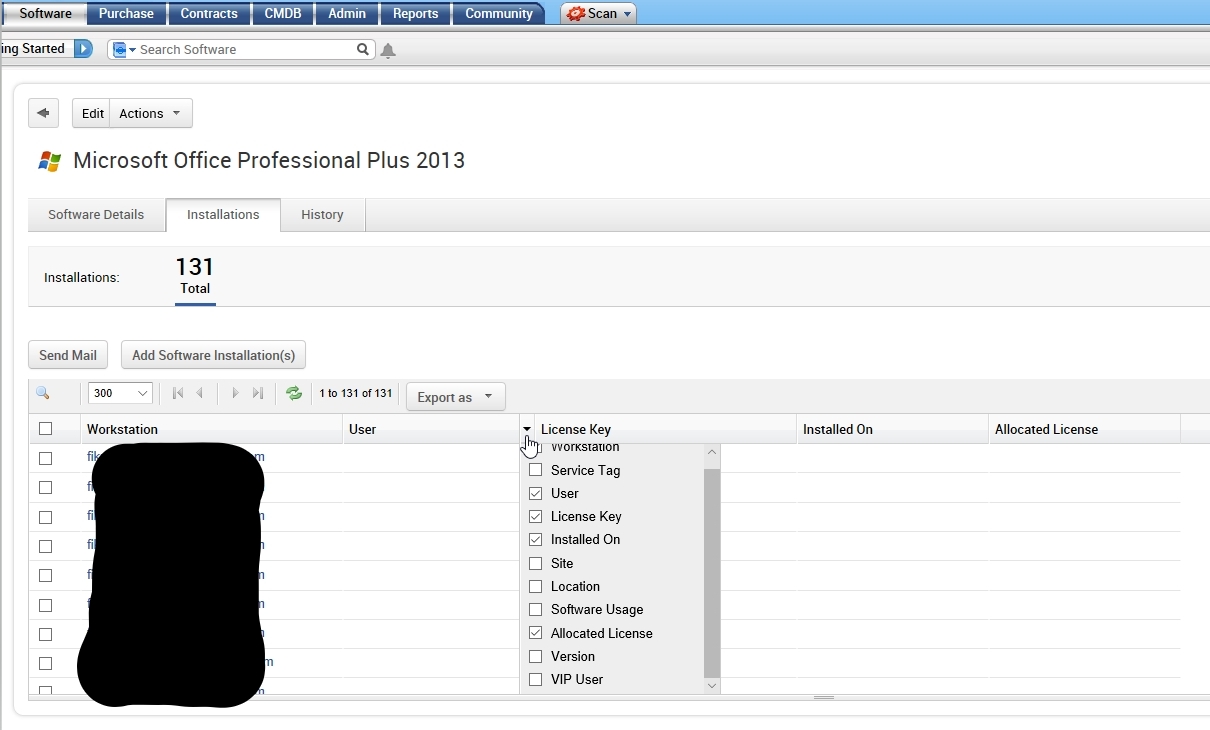 New to ADSelfService Plus?