[KB] How do I monitor my Office 365 shared mailboxes?
Shared mailboxes are excellent for collaboration within organizations and allow multiple users to send and receive emails through them. However, they can cause security issues because of the ease of access. You need to audit your organization's shared mailboxes to know which user accessed a shared mailbox and when.

Solution:

Exchange Reporter Plus gives you granular reports on:


Shared mailboxes
Shared mailbox permissions
Send as activities in shared mailboxes
Shared mailbox activities
Inactive shared mailboxes
Top used shared mailboxes
Shared mailbox sizes
Email activity
Mails sent and received

The Shared Mailbox Access report (fig. 1) shows you who accessed the mailbox, when, the operation performed, and more.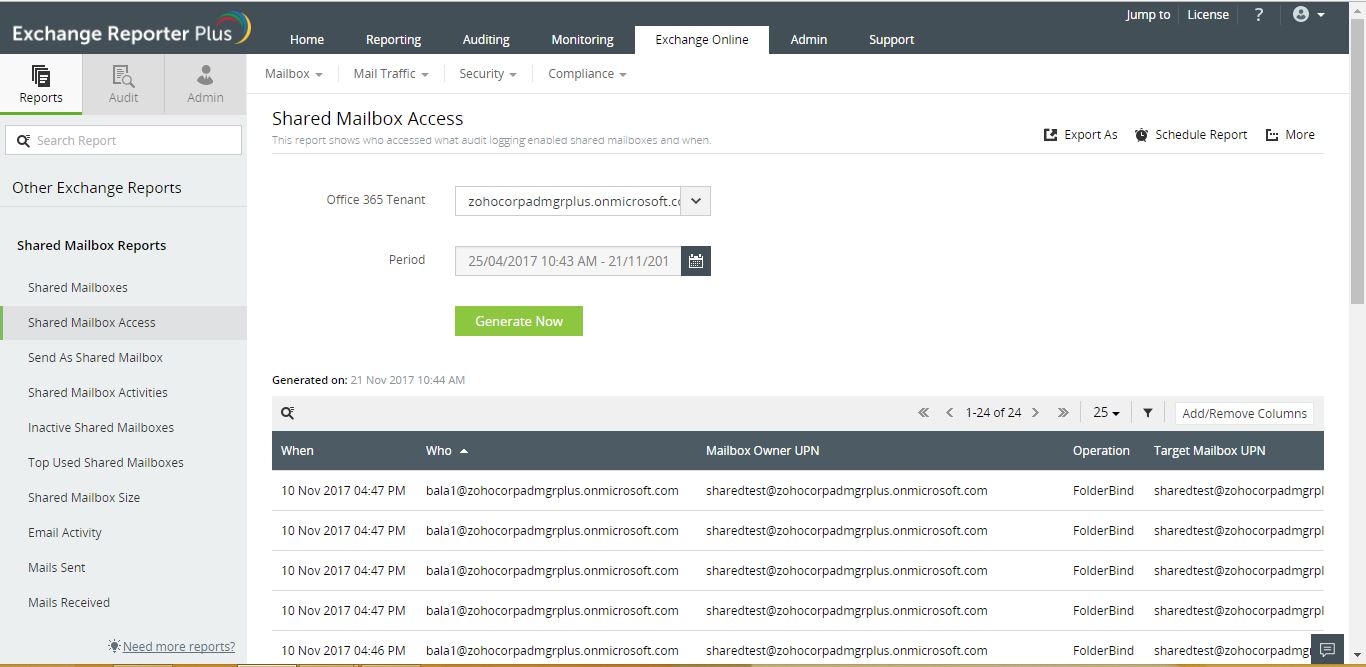 Fig. 1: Track shared mailbox permissions using Exchange Reporter Plus.

Check out the other reporting, auditing, and monitoring functionalities of Exchange Reporter Plus today.