[KB] How do I identify the inactive Office 365 distribution lists in my organization?
As an Exchange admin, you need to know which Office 365 distribution lists are inactive in your organization. A group is deemed inactive if there has been no email activity over a specified period of time. You need to identify inactive distribution groups to:

Avoid emails sent to unintended recipients.
Prevent hackers from sending malicious emails to a wide range of audience.
Clean up your Office 365 environment.
Solution:
Exchange Reporter Plus offers a comprehensive report on inactive Exchange Online distribution lists. It offers details such as display name, email address, manager, validation status, and more.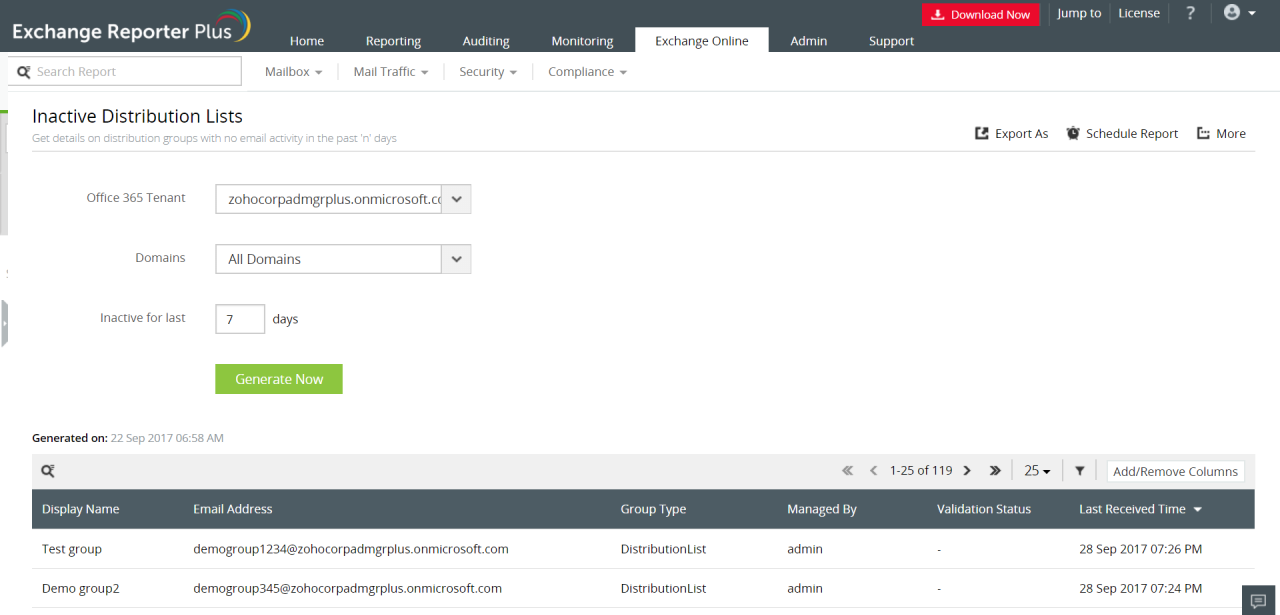 Figure 1: Identify inactive distribution lists using Exchange Reporter Plus.

Like every other report of Exchange Reporter Plus, the Inactive Distribution Lists report can be exported to a specified location in CSV, PDF, XLS, and HTML formats.

Check out the other reporting, auditing, and monitoring functionalities of Exchange Reporter Plus today.


Related Products