Introducing the new File Shadow feature in Device Control Plus!
Hello everyone!

We are pleased to announce the
release of the file shadow feature
in Device Control Plus. With this tool, mirror copies of the files that are exported or modified using USB devices can be created in real-time. Subsequently these shadow copies can then be safeguarded in password protected network shares.
It is a useful capability that provisions admins to apply an added layer of protection for files transferred via USB devices. The settings can be configured directly from the console by navigating to '
Create Policy' > desired device type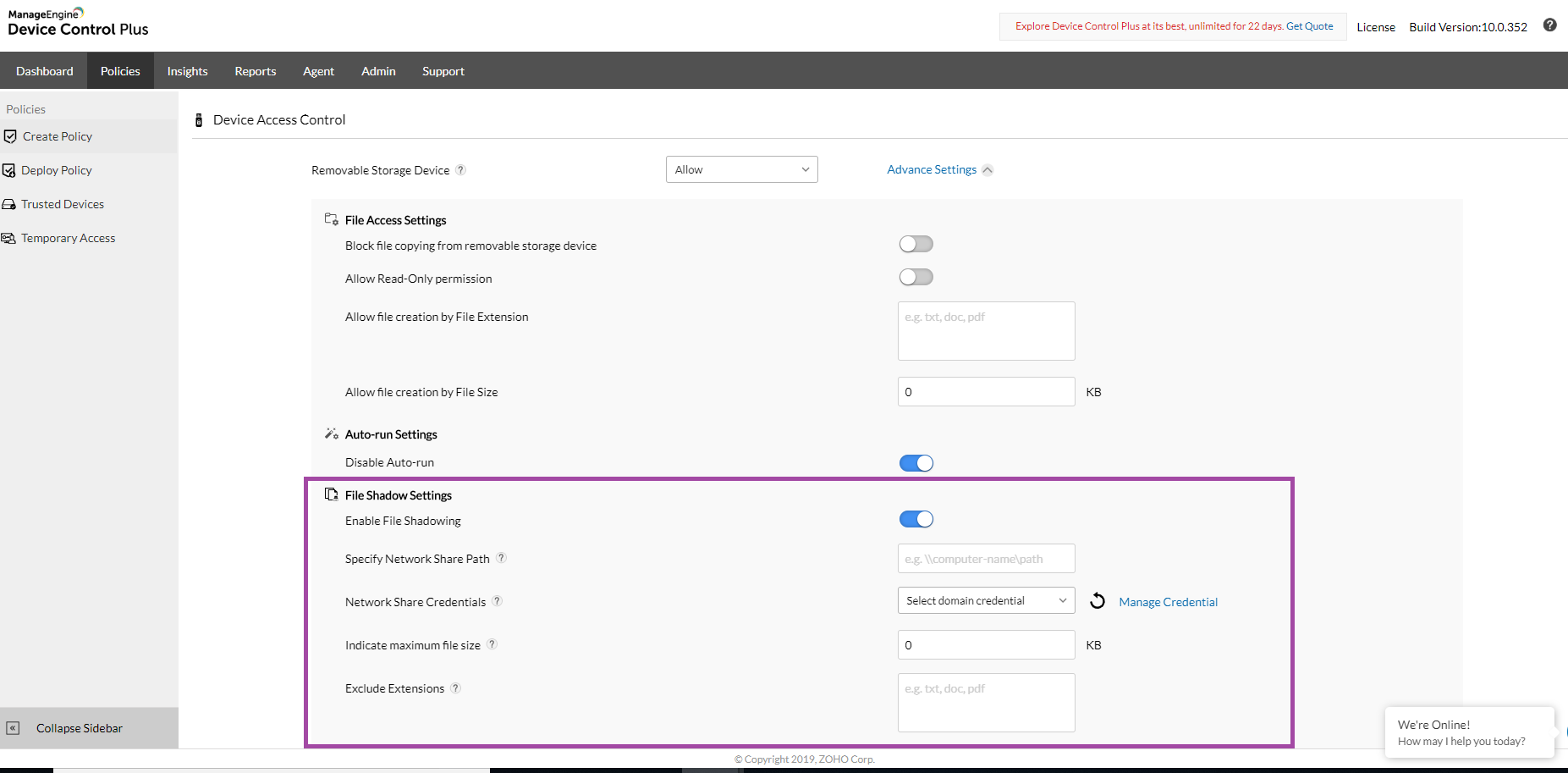 With Device Control Plus, file shadowing can be easily implemented for file actions involving all types of USB devices as well as Windows endpoints.
All transferred files can now be secured and within your reach.
Download
the latest build and try out this simple yet effective feature!
New to ADSelfService Plus?