OneDrive for Business files can be downloaded, modified, shared and also synced with a user's local computer easily. An administrator might want to block certain users from accessing OneDrive for Business for security purposes.

Steps to remove a user's OneDrive for Business access using O365 Manager Plus

O365 Manager Plus' License Modification enables you to restrict a particular user or multiple users (using a CSV file) from accessing OneDrive for Business easily.

1. Click on the
Management tab
in top pane.
2. Go to Azure Active Directory and select License Management > License Modification.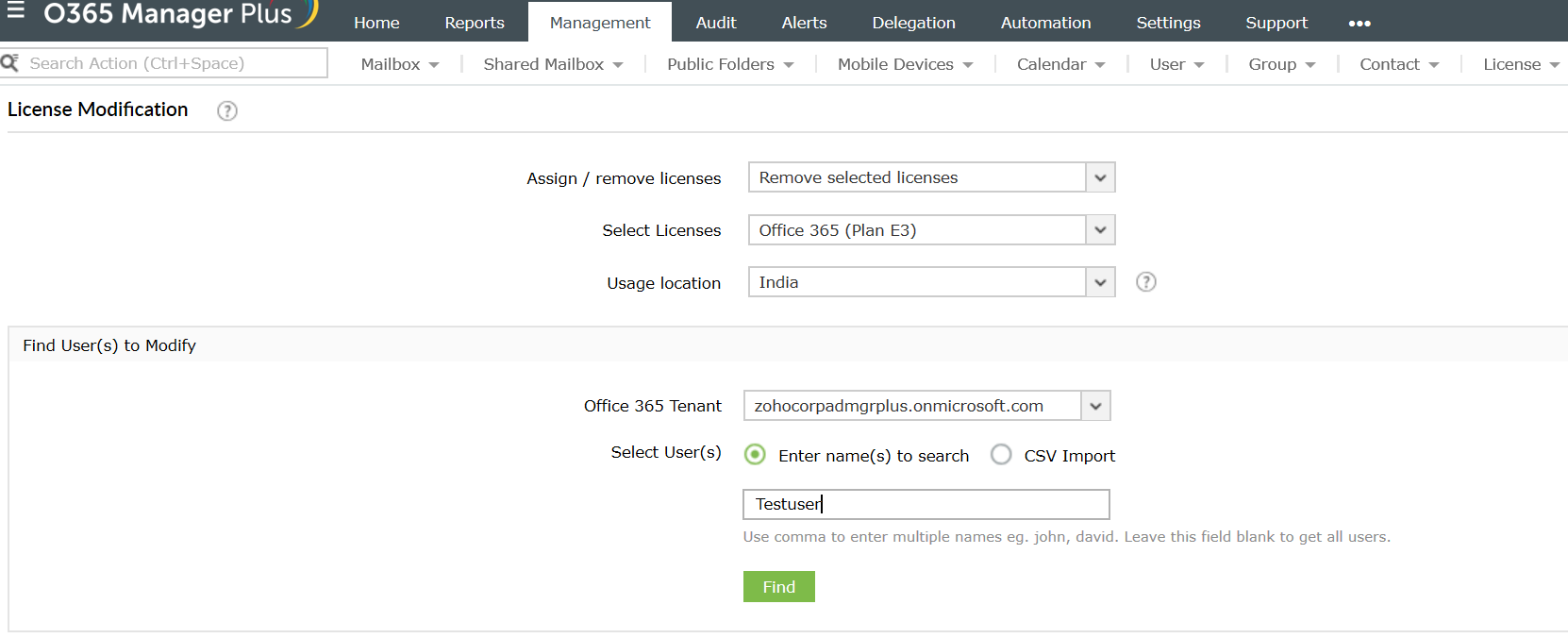 3. In Assign/ remove licenses option, choose Remove selected licenses.

4. From the drop-down in Select Licenses, select your current Office 365 plan, for example Office 365 (Plan E3). Click the Edit Licenses option on the right, and select the SharePoint Online (Plan 2) only.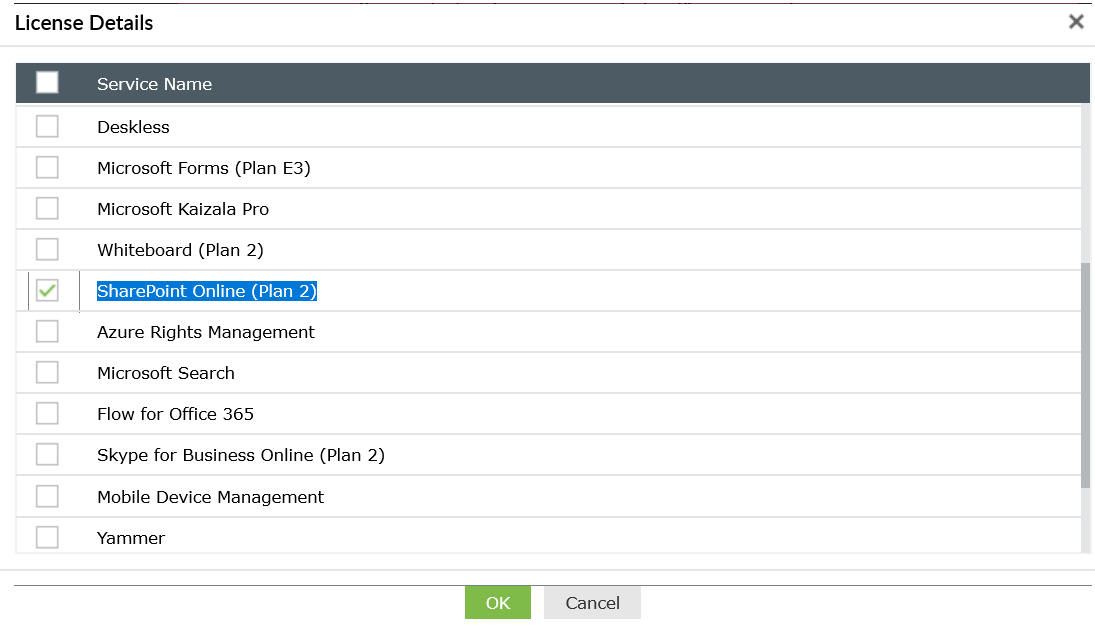 Note: Since OneDrive for Business is included in the SharePoint Online plan, selecting this option will block access to SharePoint Online service as well.

5. Under the Find User(s) to Modify section,

a. Select your Office 365 Tenant.

b. Enter the name of the individual user, or if the users list is available in a CSV file, you may import the CSV file to block OneDrive for Business access for multiple users simultaneously.

Unlike Office 365 admin center, O365 Manager Plus helps you disable OneDrive for Business access for users in bulk using a CSV file
.
O365 Manager Plus offers a comprehensive set of features to simplify Office 365 management, monitoring, and reporting
.
To know more
, click
here
.