With the growing need for data security, spam monitoring policies have become an undisputed necessity.
O365 Manager Plus
offers granular details on various facets of spam such as – top spam recipients, top spammers, inbound/outbound spam mail and so on. O365 Manager Plus offers the following reports related to spam/malware:
1. Navigate to Reports tab.

2. Go to Exchange Online list in the left pane.

3. Select Mail Traffic Reports > Spam Detections or any of the other reports as per your need

4. Enter the Tenant, Domain, and Period of search.

5. Click Generate Now.

This report gives the list of spam e-mails including details such as senders, receivers, subject of the mail, and so on. Besides the manual report generation steps mentioned above you can also schedule the reports to be generated and emailed to the respective stakeholders, in the format (PDF,CSV,XLS or HTML) that you prefer, and at the configured intervals. Apart from this, in O365 Manager Plus you can add these reports as widgets to your dashboard to surveil the spam and malware activities.

​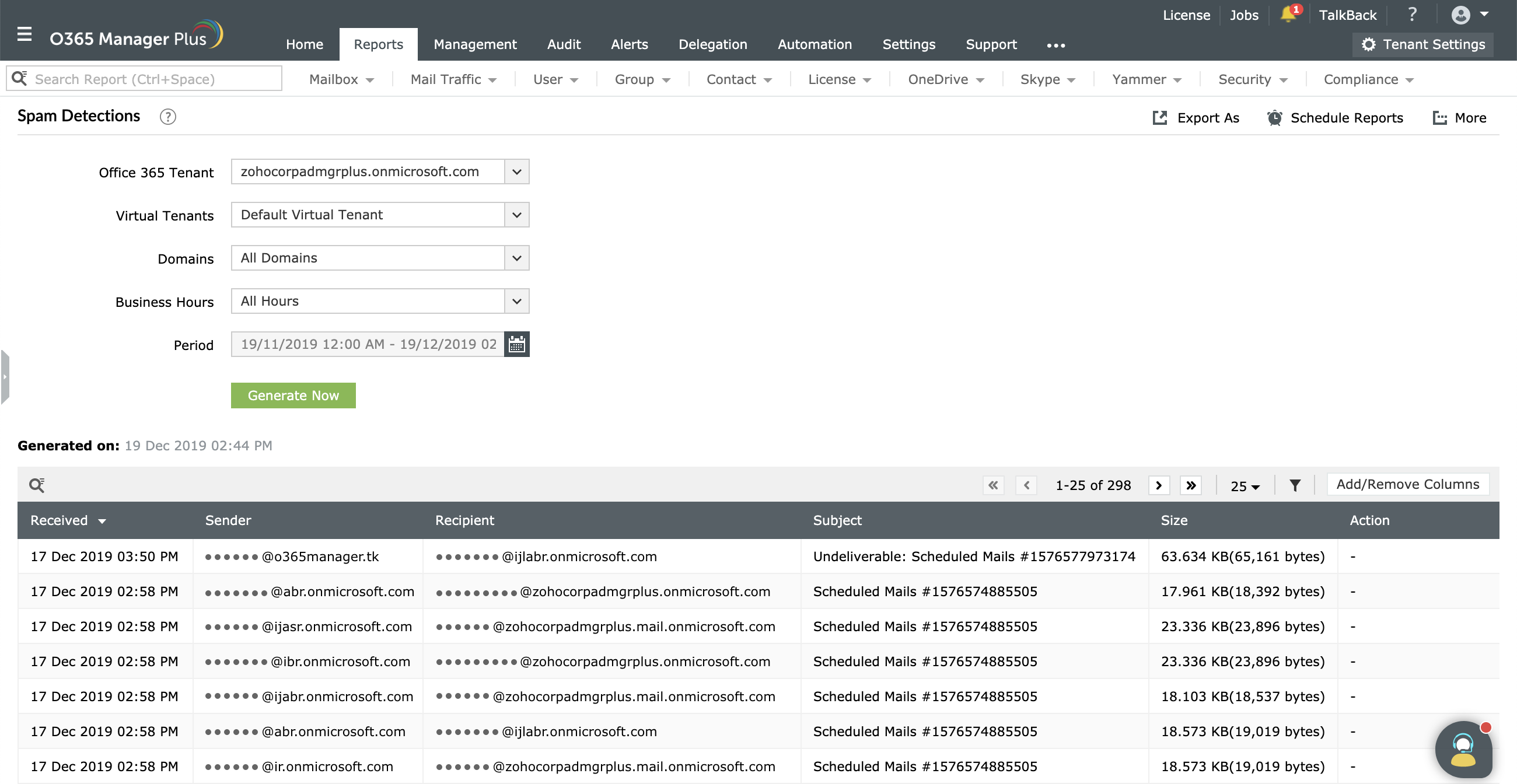 To learn more tips and tricks related to O365 Manager Plus, click
here
.