Outbound mails are different from outgoing mails in that, these mails are transferred to a different domain or tenant altogether. It is important to monitor both outgoing and outbound mails closely in order to prevent theft of confidential information.

Monitor Outbound mails using O365 Manager Plus

O365 Manager Plus makes monitoring of outbound mails simple, for starters, by displaying the nature of the mails sent (eg. Spam mail out, Malware mail out) under the Mailbox Traffic Summary in the Home page.


For a more detailed analysis, you can schedule reports to be automatically generated and sent to the admin or the users via email at configured intervals. Follow the given steps to schedule outbound mail related reports such as the Detailed Mail Traffic Report or the Mailboxes with External Mail Forwarding report:

1. Click the Reports tab.


2. Click the Schedule Report option at the top right corner.


3. Enter the Scheduler Name (the one who will receive the mail) and Office 365 Tenant.


4. Since we are dealing with outbound mails, choose the Office 365 service as Exchange Online.


5. In the Select Reports option, choose the required report from Available Reports.


6. Schedule a time to run the reports daily and select in which file format you would like to receive it.

7. Click
Save.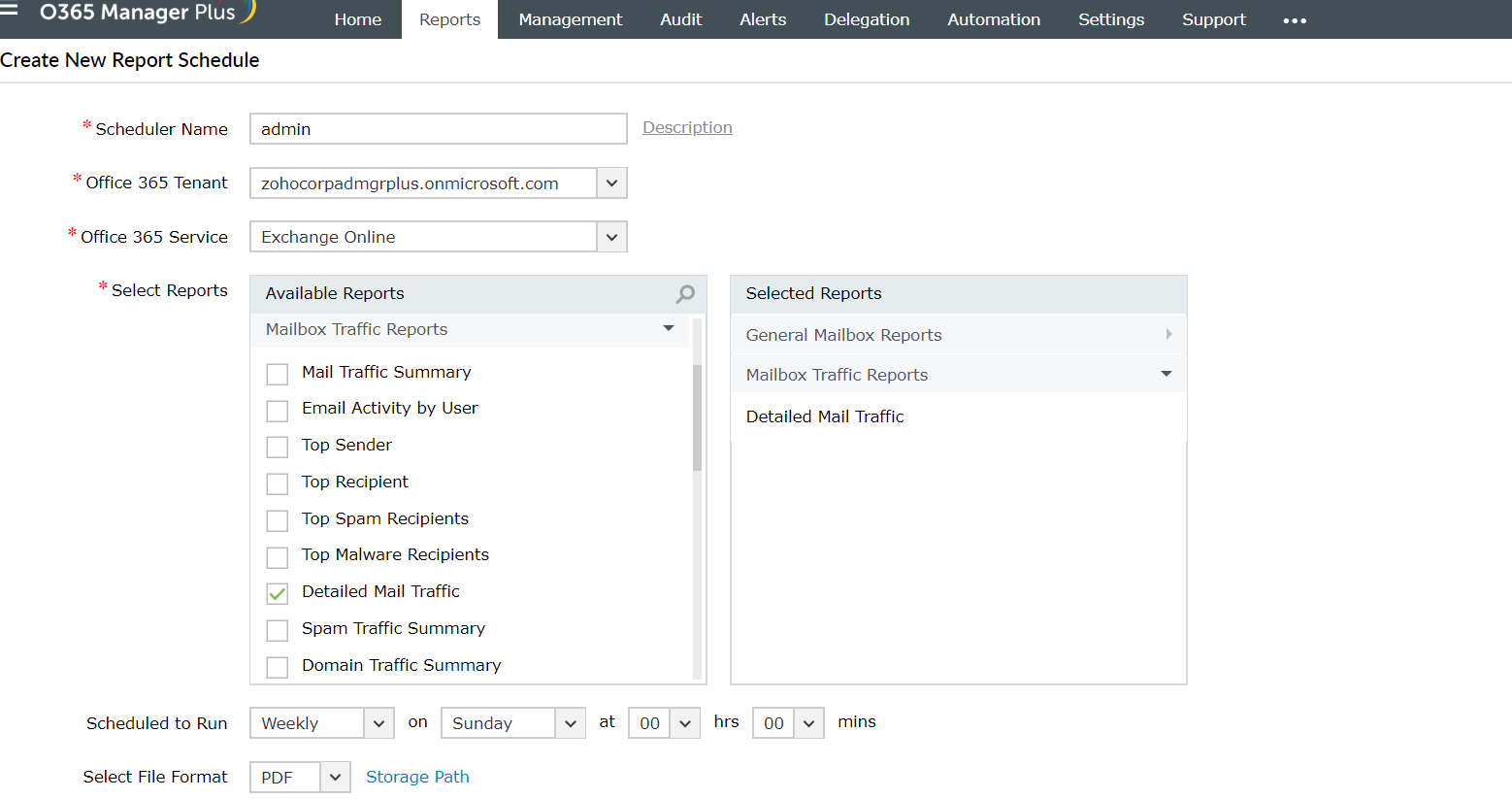 This is how you can monitor outbound mails easily using O365 Manager Plus. Want to know more about the features offered by O365 Manager Plus?, click
here
.