How do I pass the HIPAA compliance audit using Exchange Reporter Plus?
The Health Insurance Potability and Accountability Act (HIPAA) requires organizations to store, transmit, and process health information securely. Healthcare organizations and companies that deal with health insurance need to comply with HIPAA.
HIPAA requires organizations to store data securely and ensure no unauthorized access to data takes place. It also requires retention of medical records, policies, and other documents for up to six years. While HIPAA doesn't directly refer to emails, emails containing these data might be subject to the retention period.

How Exchange Reporter Plus helps

Exchange Reporter Plus helps you comply with HIPAA by allowing you to:

Track non-owner mailbox logons


View details about undelivered emails


Monitor the traffic of messages sent and received by users


Audit deleted and moved emails


Locate messages by keywords in their subject or body

To access these reports:

Go to the Reporting tab.


Click the Compliance category.


View the reports listed under HIPAA.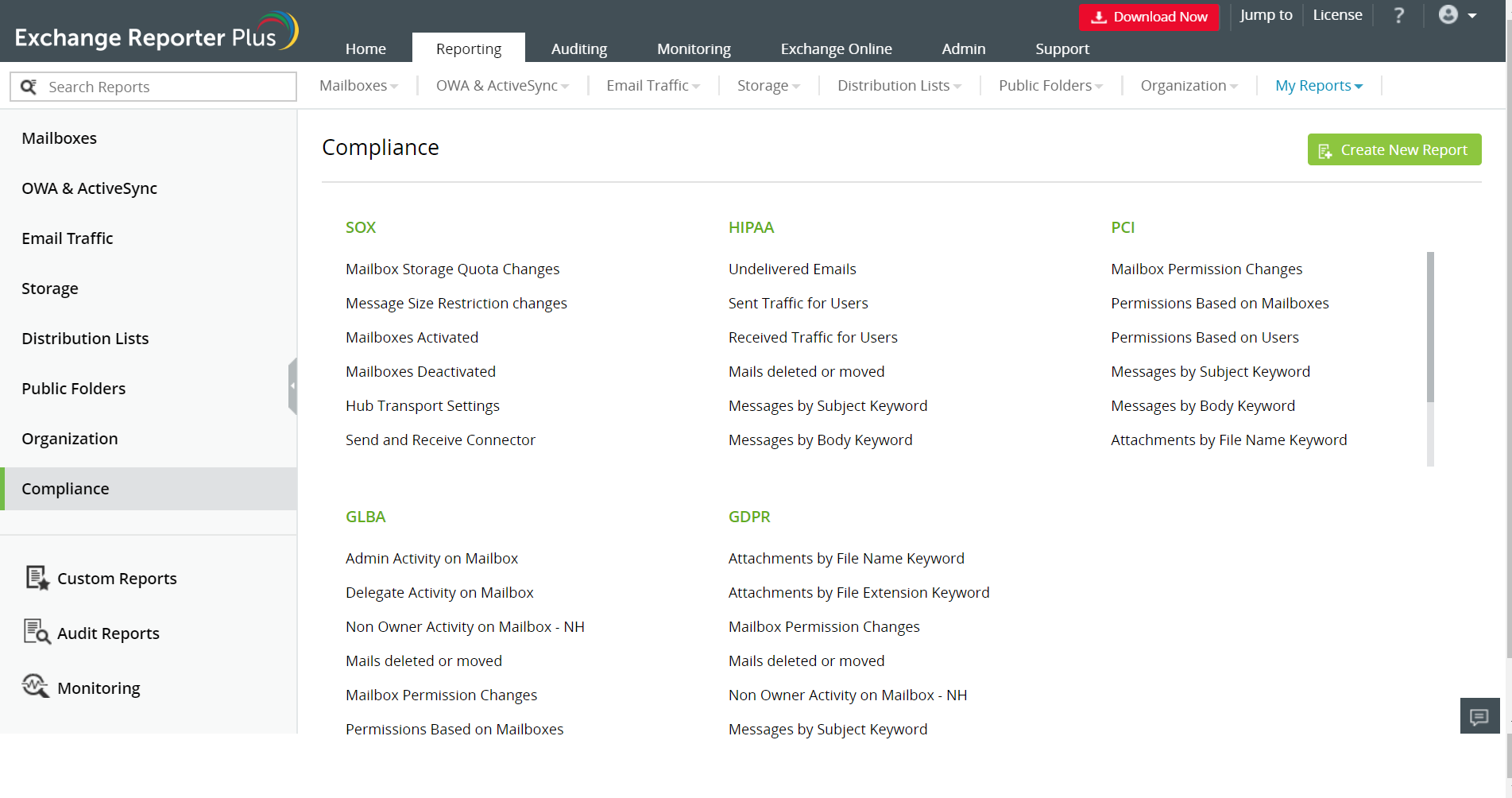 Figure 1: View the compliance reports of Exchange Reporter Plus.


Stay tuned for more tips and tricks on how you can comply with popular regulatory mandates!
New to ADSelfService Plus?