How do I get detailed reports on Skype for Business audio and video calls?
Organizations use Skype for Business for improved communication and collaboration within and between teams. Skype's audio and video calls are particularly useful for employees to talk to each other and get work done on time.
Exchange Reporter Plus' granular reports on the Skype for Business server allow you to:

Get information about all audio and video calls—failed or otherwise.


Identify users who make the most audio and video calls.


Check unassigned numbers and the routing rules assigned to those numbers.


View the configured voice policies and voice test configuration settings.

To access these reports:

Go to the Skype for Business tab.


Click the Audio/Video sub-category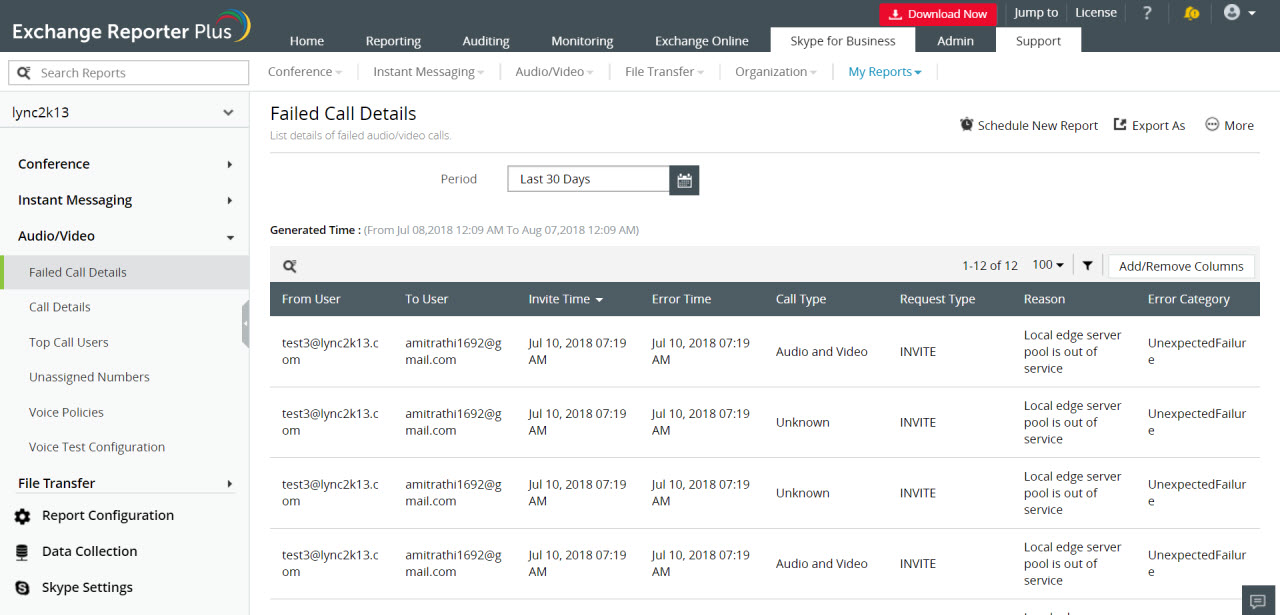 Figure 1: View details about failed audio and video calls.
These reports can be scheduled to be emailed to stakeholders at specified times. They can also be exported to destination folders in CSV, PDF, XLS, and HTML formats.

Like this tip? Stay tuned for more tips and tricks on the Skype for Business module of Exchange Reporter Plus.
New to ADSelfService Plus?