[Free training webinars]: Overcome complex application performance hurdles with ease!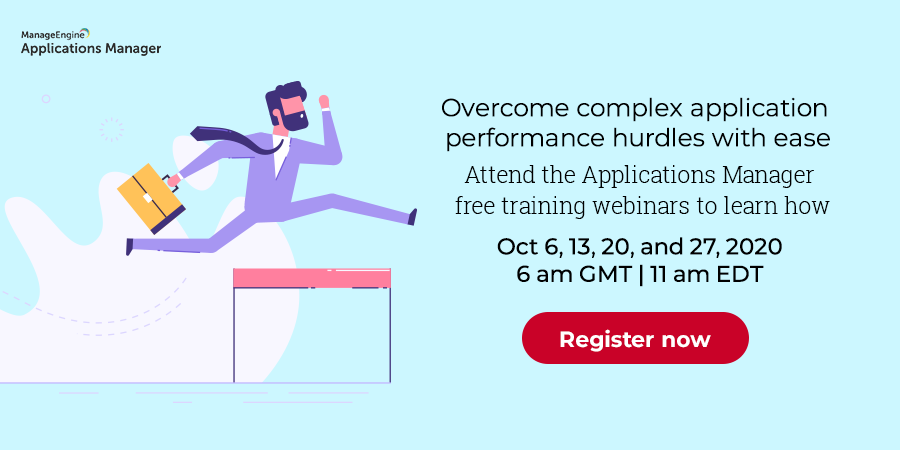 A conventional business infrastructure is bound to have a substantial amount of performance disruptions on a regular basis from time to time. However, there are instances where even the minuscule of issues might get overlooked, but are intricate enough to trigger a major performance catastrophe into the business framework. This being said, it's clear as crystal that gaining complete visibility into the performance of your environment is the key to identify and overcome such hurdles.
Attend our free training webinar series to learn and understand how obtaining deep insights into your server and application performance can pave the way to detect, recognize, and resolve complex performance obstacles right on time for a smooth and efficient functioning of your business infrastructure.
Dates: October 6, 13, 20, and 27, 2020

Time: 6 am GMT | 11 am EDT

Training schedule:

Oct 06, 2020 - Effective ways to boost server and VM performance


Oct 13, 2020 - 4 strategies to deliver exceptional end user experience


Oct 20, 2020 - Monitoring application performance in real-time


Oct 27, 2020 - Gaining visibility into your cloud and container infrastructure

See you at the training webinar!
New to ADSelfService Plus?