[Free training] Simplify IP address management with OpUtils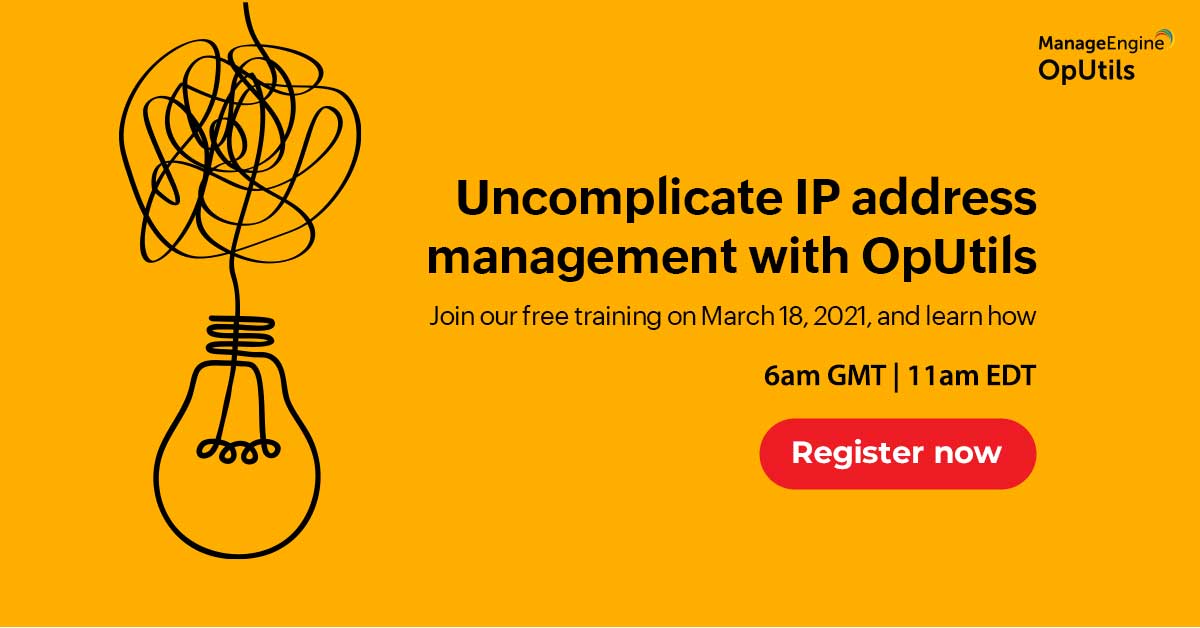 Managing IP addresses can easily
get complicated when it comes to dynamic networks and networks spanning across multiple subnets. However,
effective management and optimal use of IP address space helps you avoid running into costly IT issues such as network unavailability due to IP exhaustion.
To help you simplify IP address management, we at ManageEngine OpUtils are bringing you free training on March 18, 2021. For your convenience, we're offering this training in two different time zones (11am EDT and 6am GMT).

What will you learn at this training?

IP address management


DHCP server monitoring


Switch port mapping


Rogue device detection

And more.

Date: March 18, 2021

Time: 6am GMT | 11am EDT

Register for the free training today!

Not able to attend live? Register anyway, and we'll send you a link to the webinar recording when it's available!

Looking forward to seeing you at the webinar!
New to ADSelfService Plus?