[Free Training] Register now for our free NetFlow Analyzer online training series.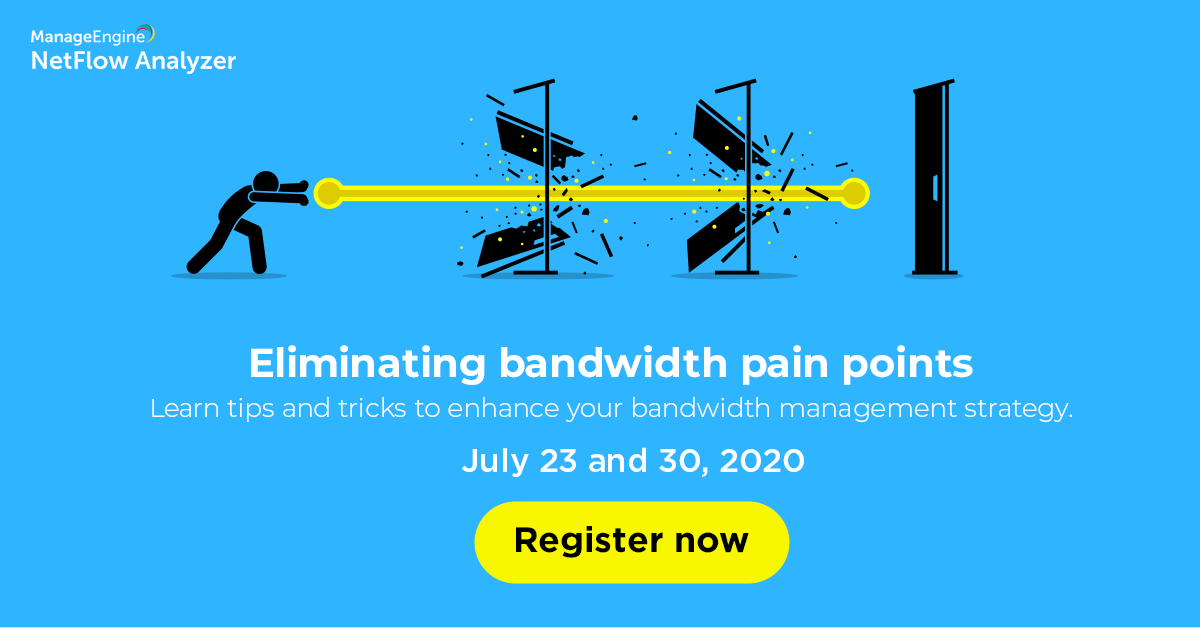 This free live online training will be your guide to eliminate network and bandwidth management troubles while helping you get a better hang of using our integrated bandwidth management solution.

Keeping in mind the convenience of IT personnels across the globe, we are conducting the training across two time zones!
11:00 am EDT : Europe, USA, Canada, Mexico

6:00 am GMT : Middle East, Asia, Australia

Duration : 1 hour

The two-part training agenda is as follows :
Part 1: Getting the Initial Settings Right - July 23, 2020

Part 2: Security Analytics with NetFlow Analyzer - July 30, 2020

Related Products