Catalyze your server & application performance monitoring with ease! [Free training webinars]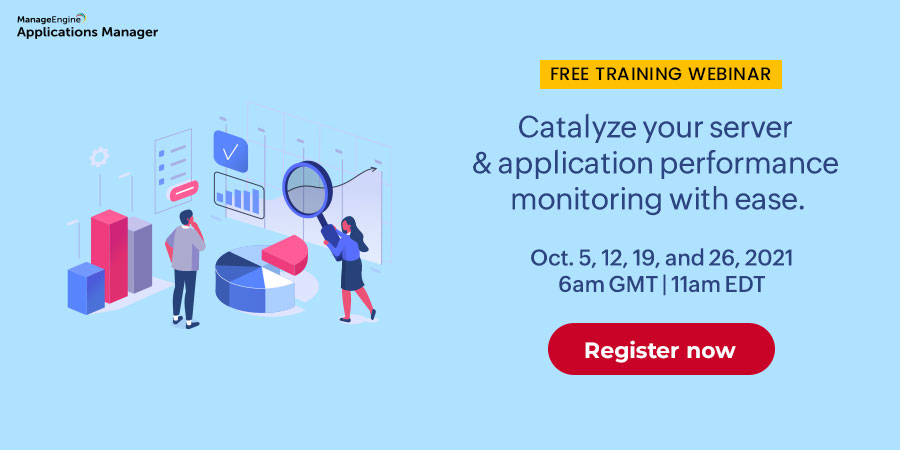 Attend our free training webinar series to learn how you can enhance your monitoring strategies by gaining complete visibility into the performance of your servers and applications, detecting and alerting the issues quickly with detailed root cause analysis, predicting performance trends with machine learning-enabled analytics, and taking corrective actions to resolve complex issues right on time for a faster and smoother functioning of your business infrastructure.

Dates: Oct. 5, 12, 19 and 26, 2021
Time: 6am GMT | 11am EDT
Training schedule:
Oct. 05, 2021 - Eliminate visibility gaps in your IT infrastructure

Oct. 12, 2021 - Best practices for application performance monitoring

Oct. 19, 2021 - Create a seamless digital customer experience

Oct. 26, 2021 - Monitor your multi-cloud infrastructure
See you at the training webinar!
New to ADSelfService Plus?