[Case study] Morgan-Keller Construction leverages Analytics Plus to visualize the need for an in-house IT team and proactively plan support for remote workers during COVID-19
Morgan-Keller Construction is a privately held general contracting and construction company with roughly 400 employees. Half of these employees work out of the corporate office in Frederick, Maryland and take care of planning, budgeting, and marketing the company's construction services, while the other half work out of ongoing construction sites and oversee construction activities and contractors.
Morgan-Keller wanted in-depth insights into their IT operations in order to,
Streamline support their hybrid and dynamic workforce
Substantiate the need for an in-house IT team
Plan resource allocation to ensure uninterrupted IT services

Morgan-Keller get a full-fledged reporting system in under an hour with Analytics Plus
By integrating Analytics Plus with ServiceDesk Plus, Morgan-Keller set up a full-fledged analytics solution for ServiceDesk Plus in under one hour. Additionally, using Analytics Plus they are able to,
Track and monitor critical service desk metrics such as desk performance, staff performance, SLAs, customer satisfaction, endpoint security, and planning and budgeting.
Continuously improve service quality and deliver uninterrupted IT services.
Demonstrate value in having an in-house IT team.
Plan support staff allocation for an entirely remote workforce during COVID-19.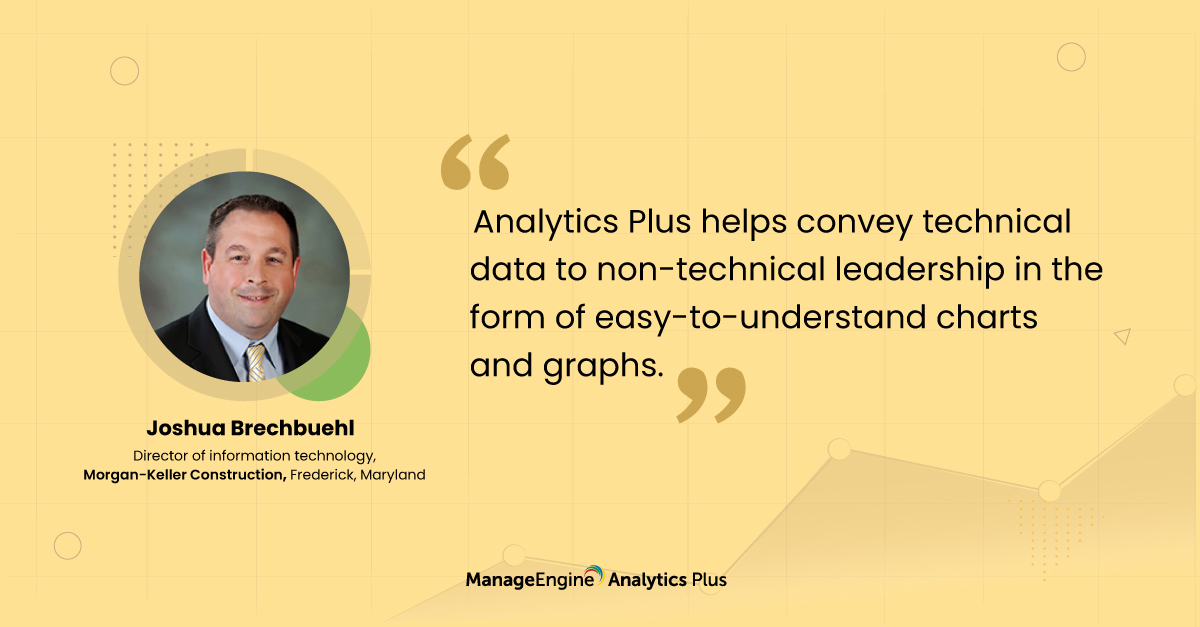 Related Products