[Applications Manager Webinar] Are your applications ready for the new digital transformation?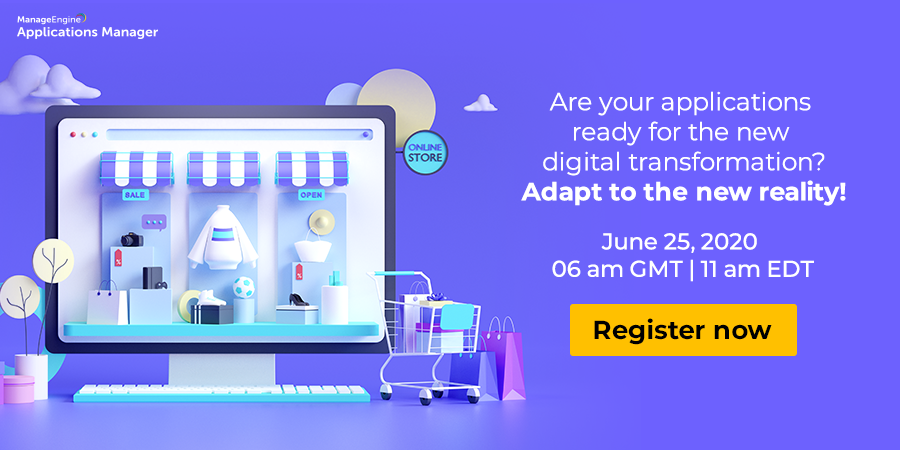 The advent of the global pandemic has forced the world to move entirely away from physical commerce to digital which has led to a spike in demand for e-commerce services and online services. This unprecedented growth has led to immense pressure on application platforms. Organizations are now discovering new ways to
quickly access real-time information, and correct application errors to maintain optimal customer experiences. This webinar will provide tips and insights to ensure your applications run perfectly and are optimized to meet your expanding online transaction requirements.
Agenda:

The Impact of speed and reliability on the end-user experience


Measuring the impact of application performance on business metrics


Simulating key customer journeys before end-users run into issues


Gauging end-user experience, and determining how application performance can vary across user demographics


Hope to see you at the webinar!
Related Products