[Announcement] Introducing blended analytics for ServiceDesk Plus and Desktop Central
Hello folks,
Highlights:
Upgrade to a holistic IT service management - Users can view how activities in one department impact the other. For instance, understand the correlation between patch updates and service desk workload, incidents and computers added, and more.
Strengthen security stance - With a 360-degree view of endpoint vulnerabilities, users can assign risk scores to endpoints based on criterion such as unauthorized software, unavailability of critical patches, and the asset's age. This can help them prioritize and mitigate vulnerabilities, and fortify their security stance.
Fast track threat response - Use pre-built dashboards to identify and mitigate security threats.
Here's a sample dashboard: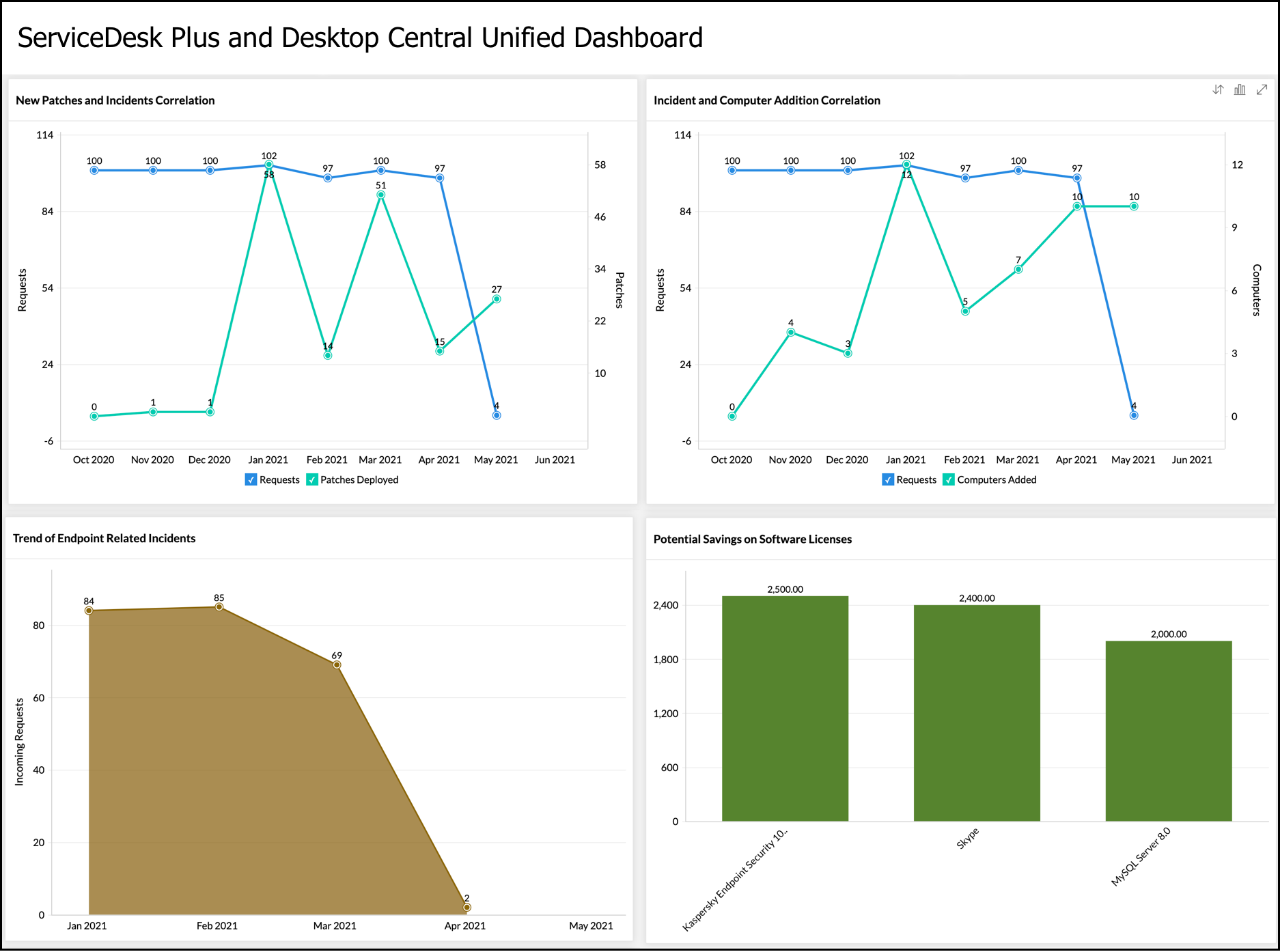 If you're not already using Analytics Plus, download a free trial today.


Related Products