Scenario:




Kevin is the IT operations manager in Zylker corp which runs an online business. It is necessary that Kevin has to make sure that their website is up and running at all times. He has Kumar in his team, who takes care of the website issues. The team communicates using HipChat and uses Site24x7 to monitor their website. In case of an website outage, how can AlarmsOne help Kevin to make his business up and running soon?



---
Solution:
Kevin needs to create an escalation policy which will notify Kumar when the website goes down, notify the entire team in HipChat if the alert is not Ack/Closed in 5 minutes, and then notify Kevin if the alert is not Closed within 10 minutes.
For this,Kevin has to
integrate HipChat with AlarmsOne
so AlarmsOne can share an alarm with Kevin's team in HipChat. Then he needs to goto
Settings
>>
Escalation
policies
>>
Add
and create an escalation policy as shown below.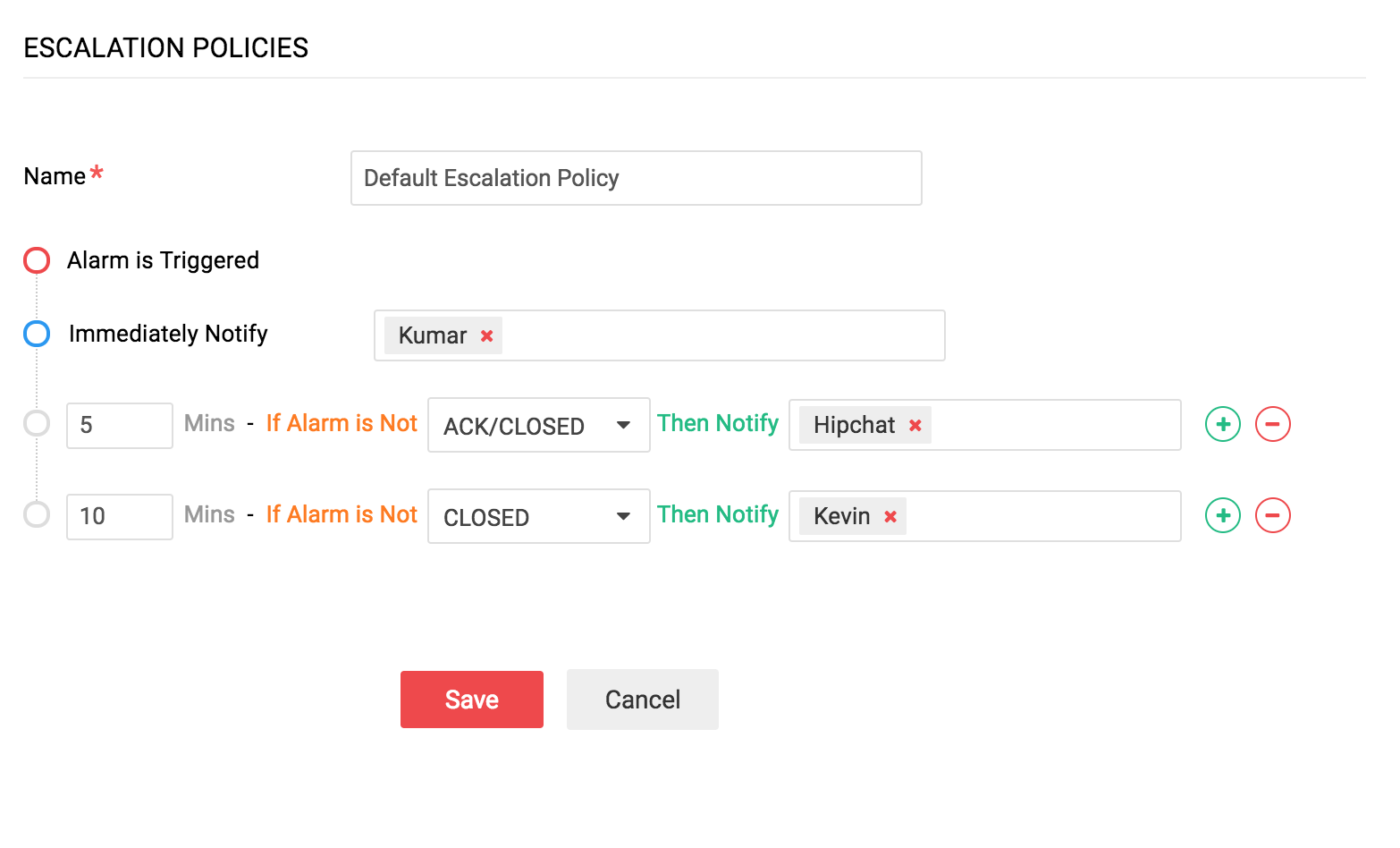 Now, he needs to associate this escalation policy with two things. The application that he uses to monitor his website (Site24x7) and the criteria that the alerts need to satisfy (Severity: critical, Message: www.zylker.com is down). Goto Settings >> Notification profiles >> Add and create a notification profile like the one below by selecting the relevant config profile and escalation policy.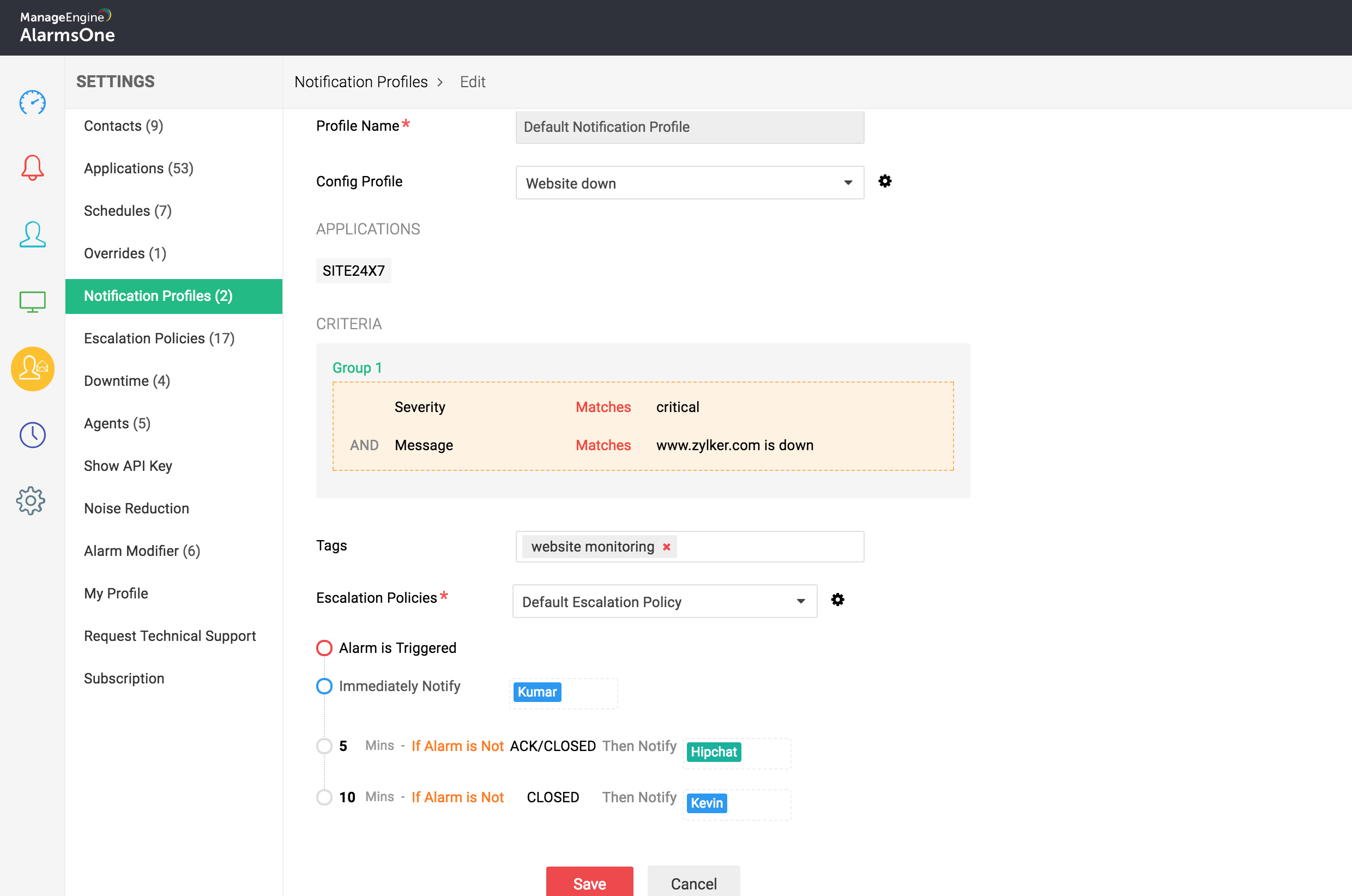 Using escalation policies, Kevin can respond to outages very soon and keep his website up and running at all times.
---
Have a similar scenario in your workplace? Tell us how AlarmsOne helps.
Need help? Post your scenario below.
Previous posts: Click here